Withernwick Clay Pigeon Shoot - August 2016

The Clay Pigeon Shoot was held (at Brandesburton Shooting Ground) on 13th August 2016.
The weather was beautiful and a great day was had by all.
Hopefully this may well become an annual event.
£1222 was raised by the event which was donated to St Alban's church towards its roof repairs.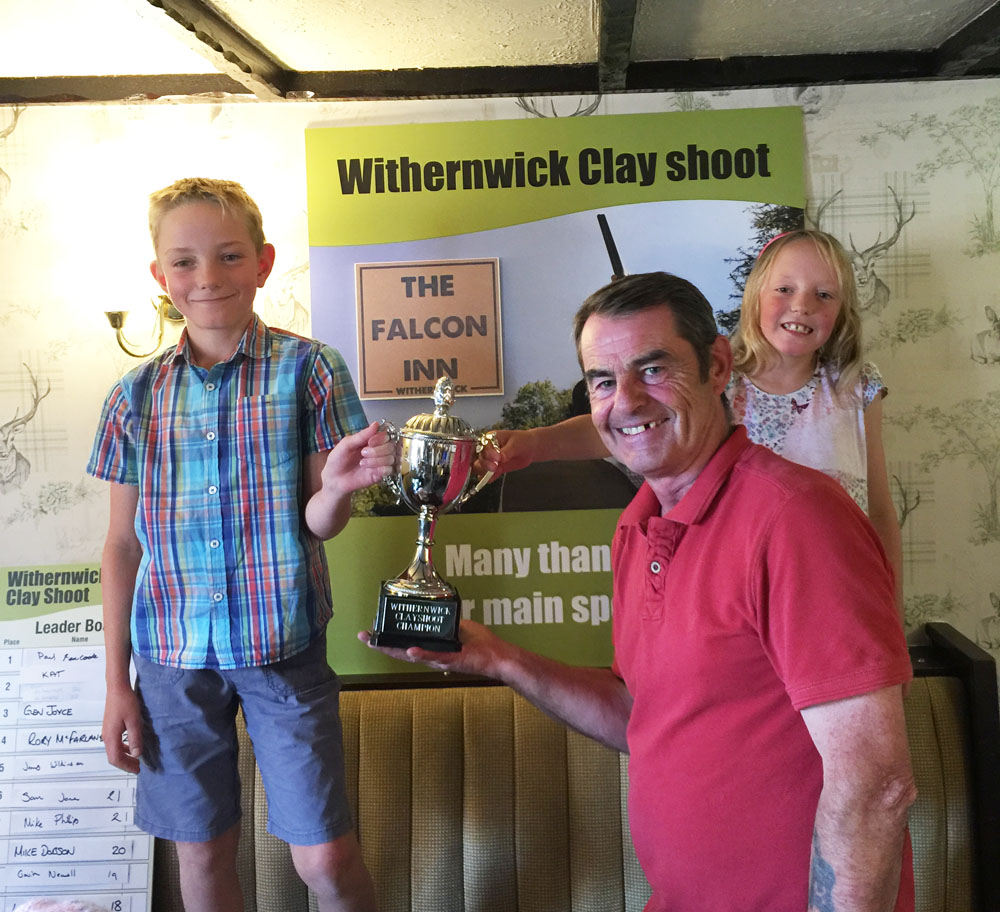 The winner of the shoot, Paul Peacock with the Housecroft Trophy.
He won with a vert creditable score of 26 hits out of 30.
The photo was taken in the Falcon who kindly sponsored the event.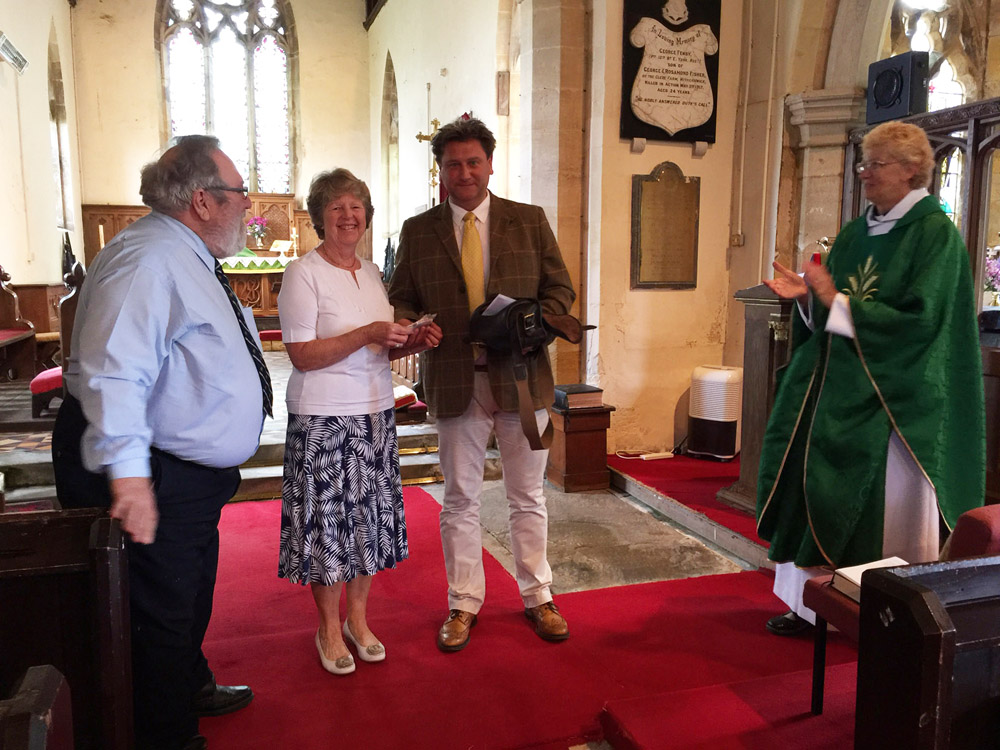 In the above photo, organiser Mike Philips presents a cheque for £1222 to Ann Wood, made from the event towards the roof repairs
that are urgently needed on St Alban's.
Also in in the photo are David Smith and Rev Anne White.

Return to Gallery Return to Latest News