Harriet Clappison Kay of Withernwick

Harriet Clappison Kay was born in Withernwick in 1837, she was the daughter of Clappison and Ellen Kay.
Clappison is a common surname locally but rarely used as a first name.
Sometime around 1855 she married Robert Harker and they moved to Swine to run the Post Office there.
Click here for census details of Harriet.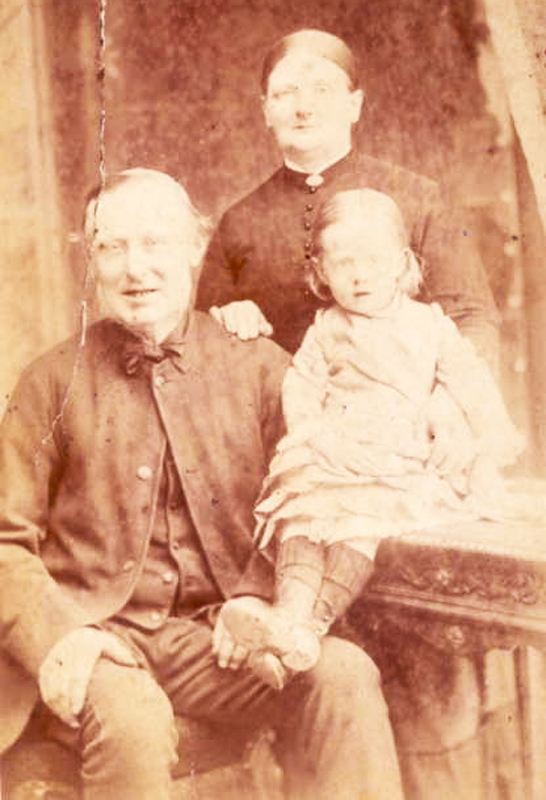 The above photo shows Robert and Harriet with one of their children, probably about 1880.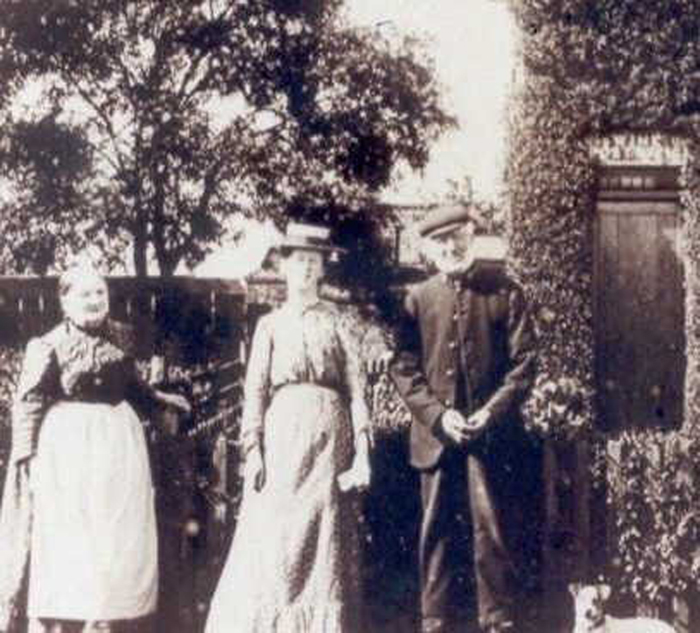 This photo taken outside the Post Office in Swine shows Harriet and Robert with Bertha (one of their daughters)
The photo was probably taken about 1900.