Easter Treasure Hunt
16th April 2017

A bit of a drizzly Easter Sunday, didn't stop people entering our Treasure Hunt.
It was the first time we've tried it and it was a great success.
The hunt was started at the Falcon and teams had to find locations and once there solve clues.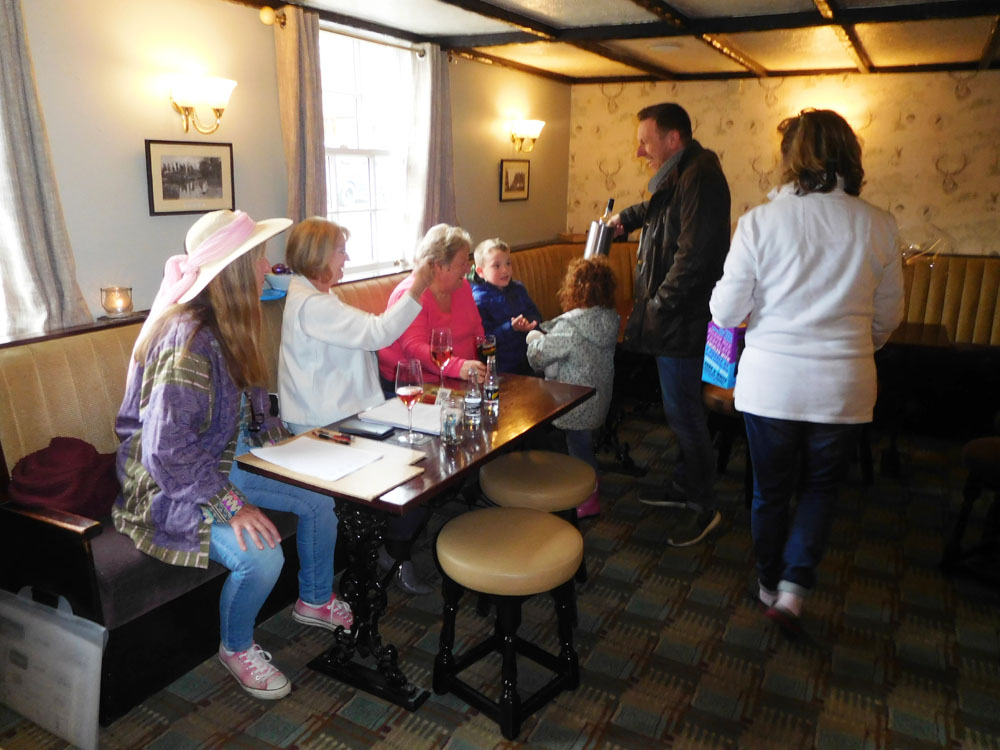 Karen Brown, Pat Pye and Carol Wilkie welcome the first entrants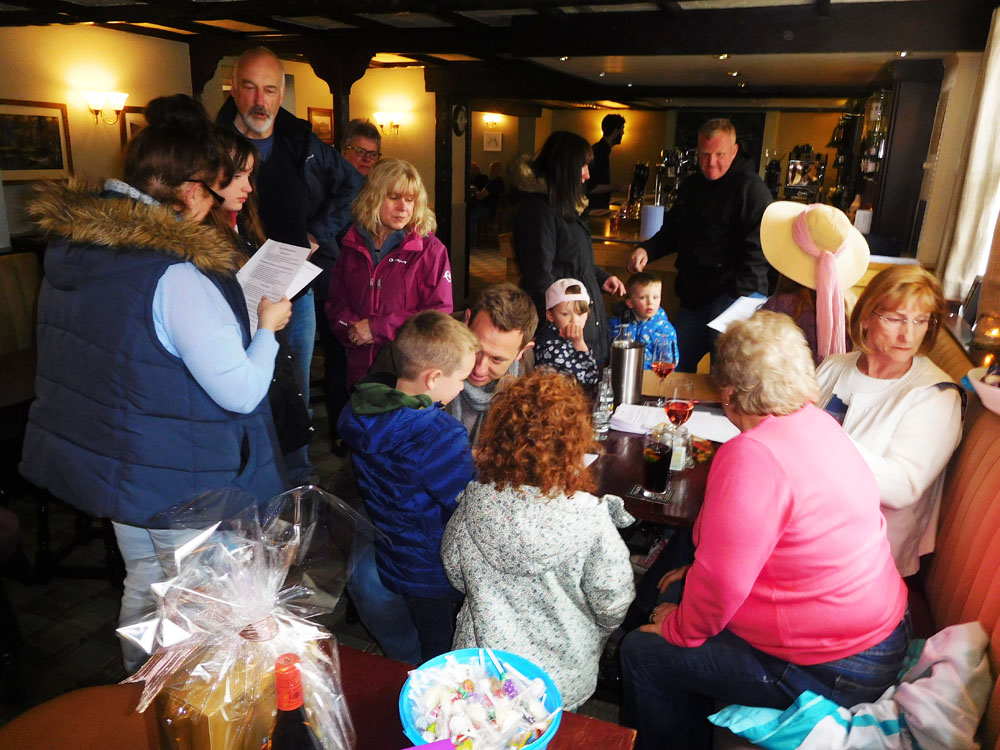 Mike and Julianne Ashton start off at the Falcon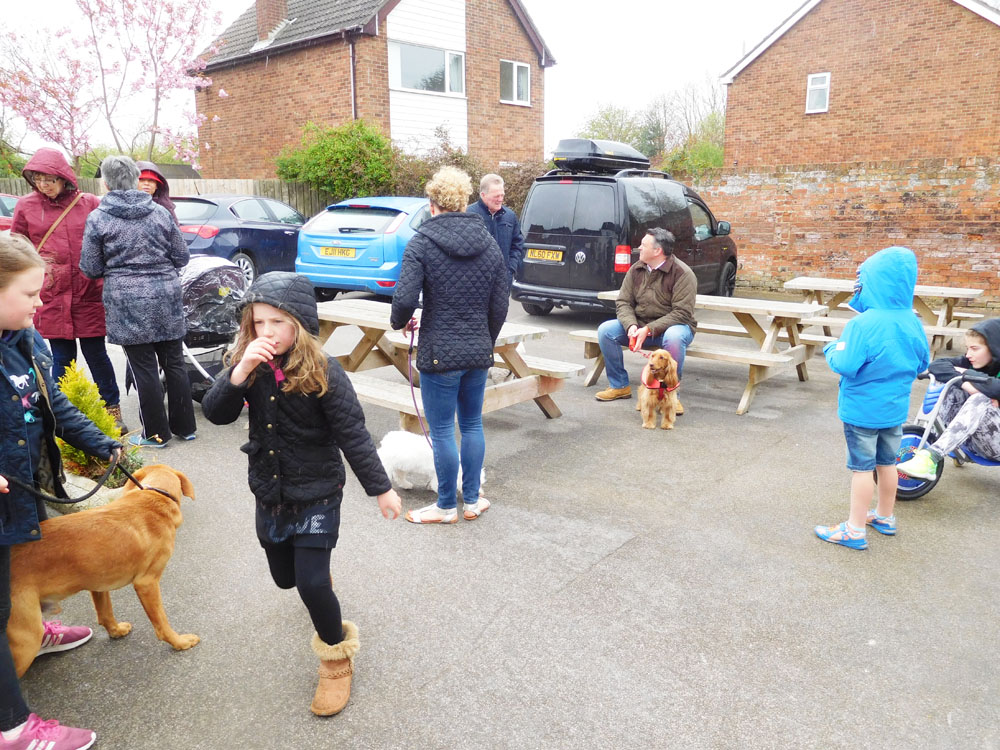 Humans and Dogs get ready to brave the route and the weather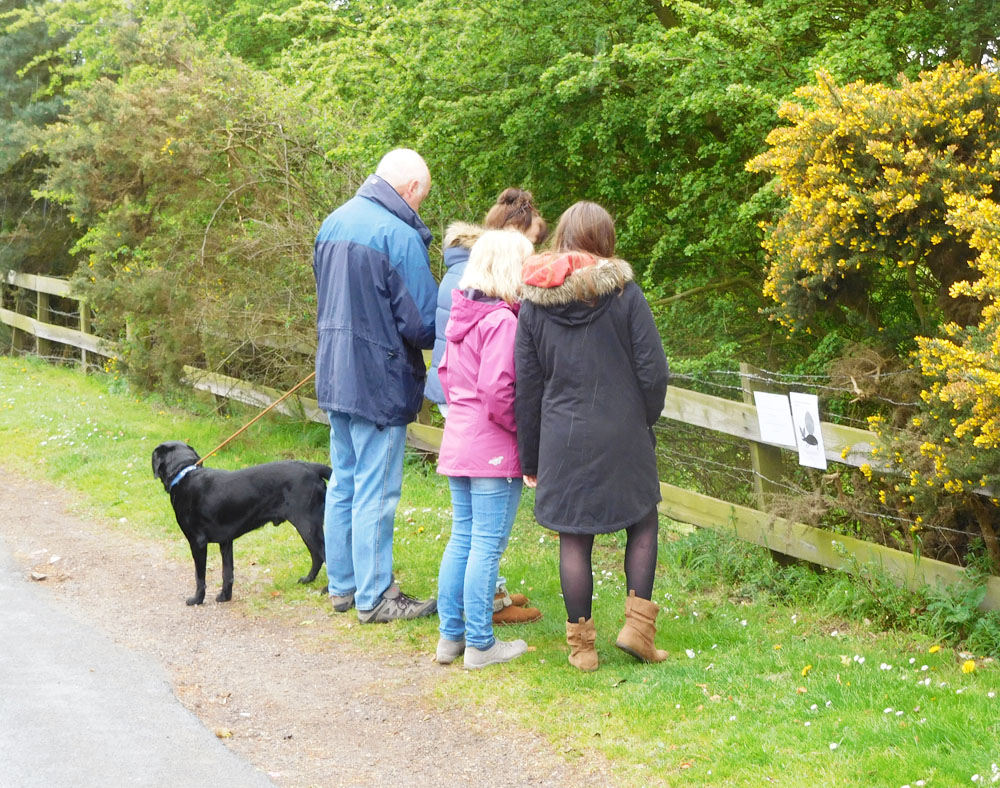 The Ashton's puzzle out one of the clues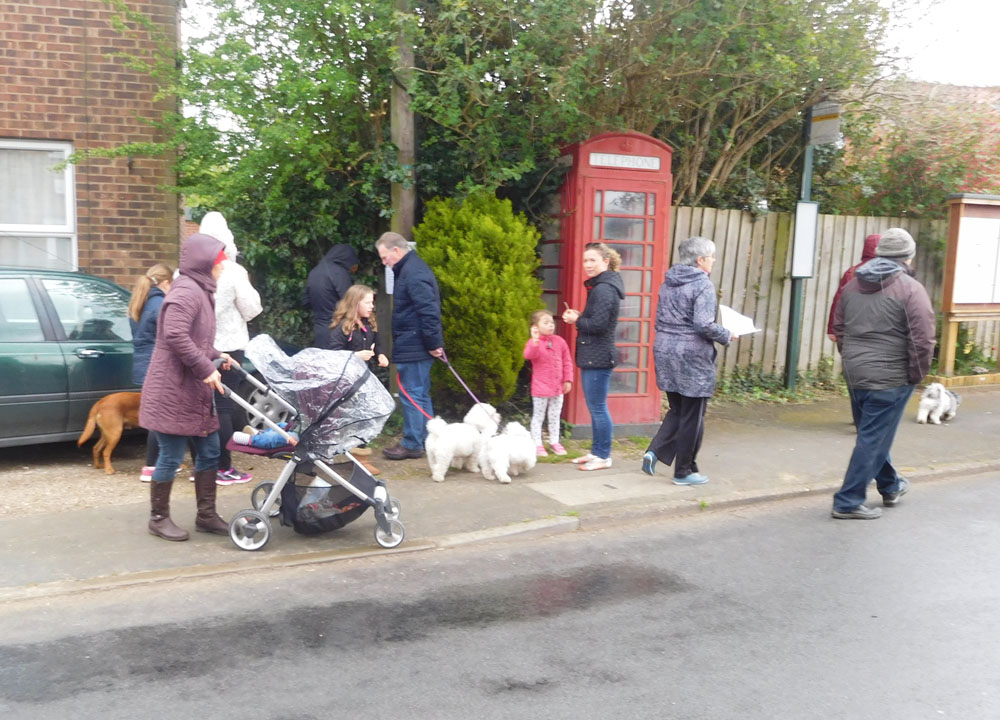 Jeff and Sue Robinson with Bertie and Daisy working on a puzzle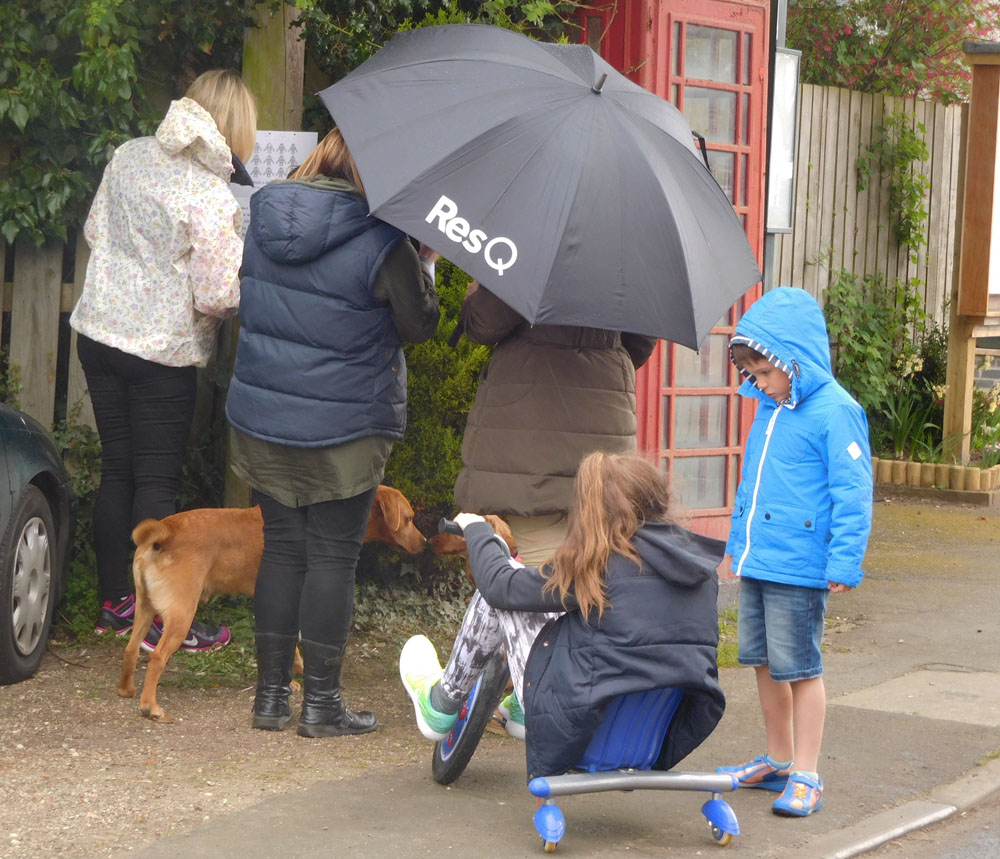 The weather can't stop us (and that's one way of getting around)!