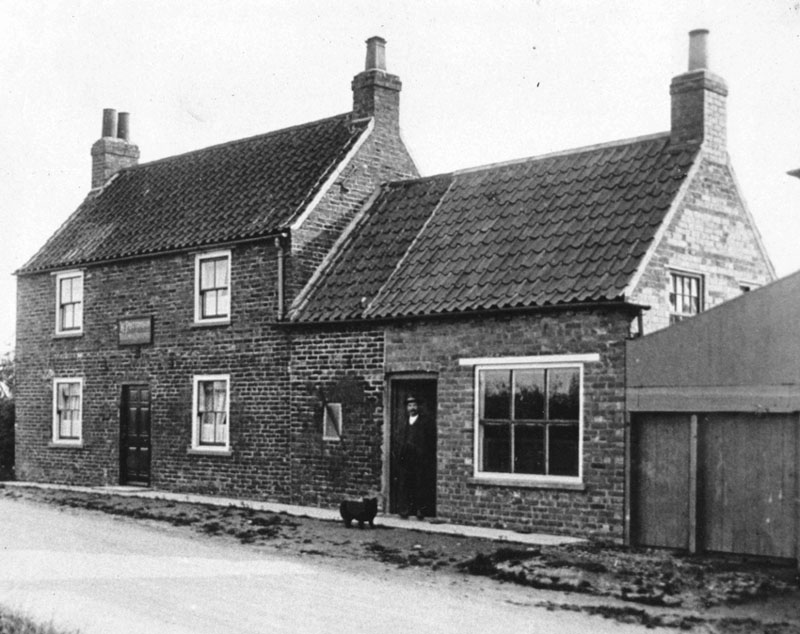 Aldbrough Road c1910
Showing Pattinson's tailors shop, the part to the right looks new. The sign does say W Pattinson, W for Walter.
He had previously had a shop in High Street - click here, so we might guess this photograph celebrates him moving to his new shop.
In the 1911 census Walter Pattinson, a tailor, aged 38, is down as living in Chapel Lane ? (but the 1911 census is pretty useless)
Terry Ireland remembers the man when he was older and recalls his name was Walt, he died in 1949.
Love the dog!