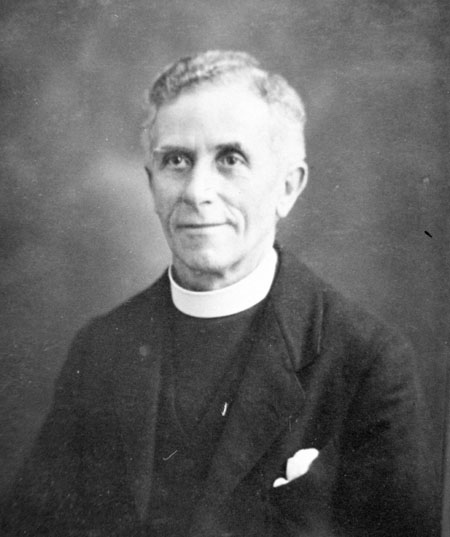 A photograph of Reverend Samual Edwin Paling c 1920 whilst vicar of St Alban's church.
He was the vicar of St Alban's for quite a long time, 21 years from 1919 to 1940.

Below is the 1911 census entry for the paling family, at the time he was the vicar of North Dalton near Driffield.

| | | | | | | |
| --- | --- | --- | --- | --- | --- | --- |
| Name | Status | Sex | Age | Year of Birth | Profession | Place of Birth |
| Samuel Edwin Paling | Head | M | 40 | 1871 | Clergyman, Established Church | Worksop, Notts |
| Adelaide L Paling | Wife | F | 44 | 1867 | | Sheffield |
| Irene Vallance Paling | Daughter | F | 7 | 1904 | | Sheffield |