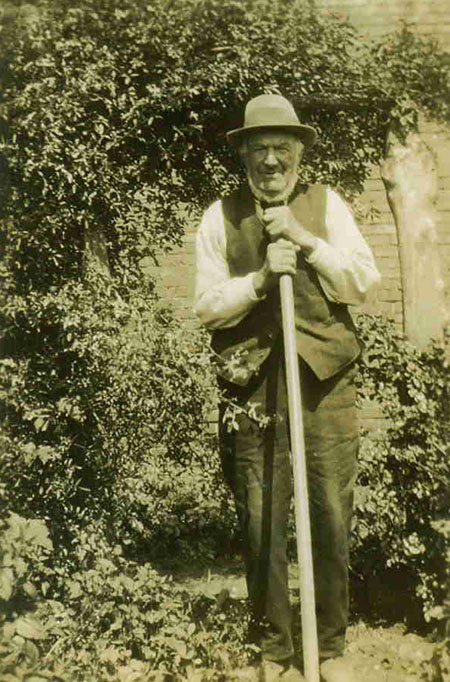 A photograph of Robert Clark in Withernwick c 1905.

Robert Clark was born in Seaton in 1846. He moved to Withernwick when he married Harriet Bell, of Withernwick at St Albans on 8th November 1871.

Guessing he is aged about 60 in the photograph that would date the image to about 1905. He was a farm labourer all of his life and going by this photograph also a keen gardener.

The fact that he was born in Seaton, then moved to Withernwick and by 1911 he had moved to Rise does show a degree of flexibity in where people lived in this period. We do tend to have the idea that they never moved from the village that they were born in, but again and again this is being shown to be untrue.

Click here to see census entries for th Clark and Bell families from 1841 to 1911.

Robert was the father of amongst others William Henry Clark
click here to see some photos of him.