Two photographs of the pupils of Withernwick school c 1928.
Because some of the pupils are the same in both photographs we can assume they were taken on the same day.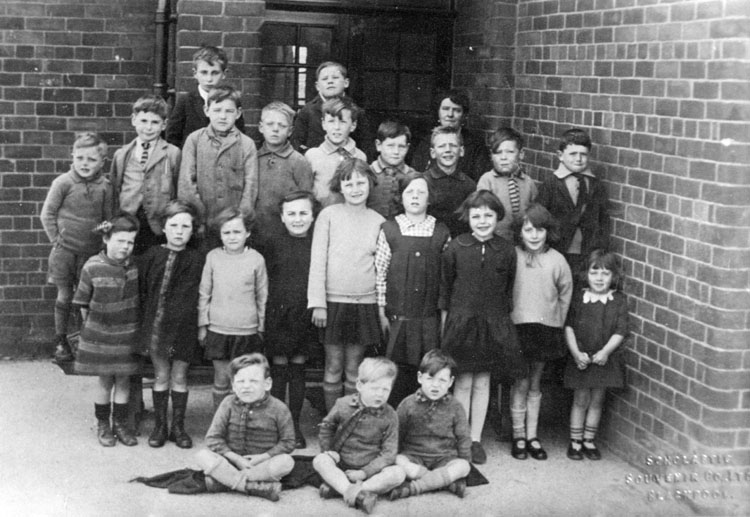 From l to r - at back: Eric Needler, Ken Barker , Clara Wright (teacher - wife of Ernest Colton Wright).
Boys standing: Ralph Burrell, Alfred Robinson, Ray Barker, Ray Burrell, Sidney Harsley, Maurice Hinch , Eric Watson, Tommy Butler, Robert Knaggs.
Girls: Lorna Barker, May Graham (Avice Brown), Doreen Cross, Dorothy Scrafton, Audrey Cross, Renee Hobson, Kath Knaggs, Margaret Scrafton, Elsie Wincup.
Boys at front: Jimmy Midgley, Eric Midgley, Harry Midgley.




L to right: Norman Graham , Leslie Graham , Stanley Harsley , Edward Knaggs , Cliff Barker , Leslie Southwick , Sidney Harsley, Ernest Colton Wright (Head teacher).
Girls: Joyce Scott, Barbara Graham, Lottie Barker, Clarice Dobson, Audrey Pegg, Stella Harsley, Hetty Knaggs, Betty Butler.
Boys seated: Roland Harsley , Tommy Robinson , Tommy Butler.

Return to Photo Gallery