The Withernwick Ladies WRVS - 1960's?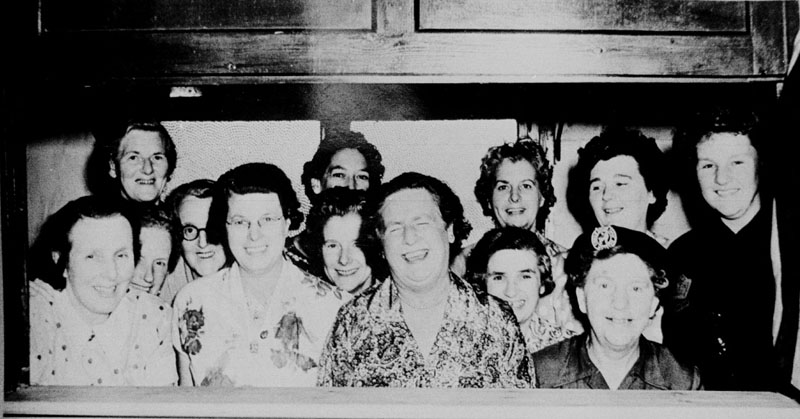 Front Row: Dora Witty, Linda Gibbons, Mrs Porritt, Mrs Gardiner
Between Dora and Linda: Amy Fisher, Gladys Wray. Between Linda and Mrs Porritt ? Between Mrs Porritt and Mrs Gardiner: Amy Skelton.
At back: Hetty Dunn, (woman eyes only seen) ? Mrs Waller, Majorie Croft, Doreen Stamford.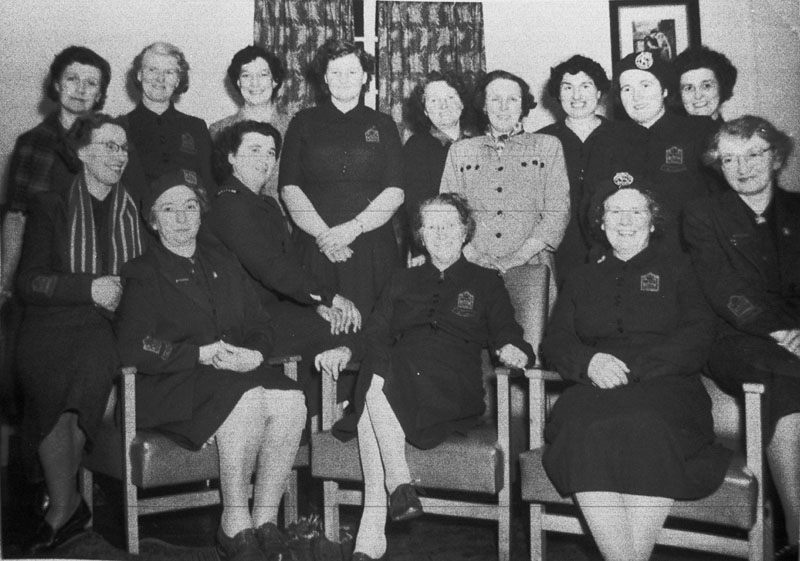 Front row (seated): ? , ? , Majorie Smith, Jean Ellis, Mrs Porritt, ?
Back row (standing): ? , Hetty Dunn, Mrs Athey, Doreen Stamford, ? , Dora Witty, ? , Mrs Hewson, ? .