The First Darby and Joan Meeting - 1955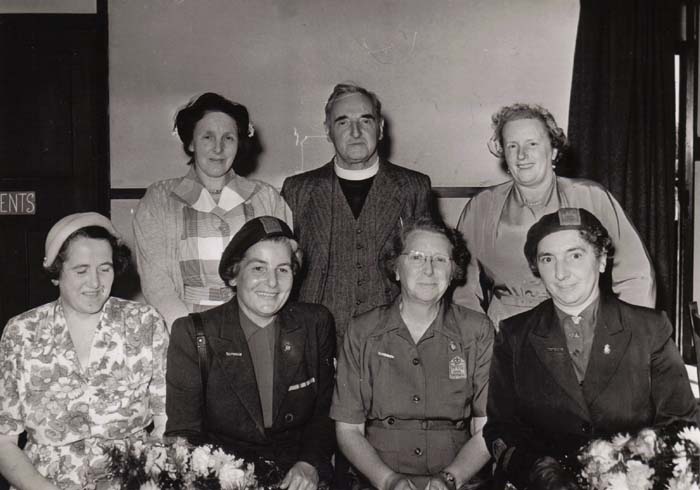 Back Row (l - r): Mrs Porritt, Rev Hewson (vicar of St Alban's) Mrs Amy Fisher
Front Row (l - r): Mrs Hewson, (?), Mrs C D Ellis (who ran the shop on Main St with her husband), Mrs Fielder.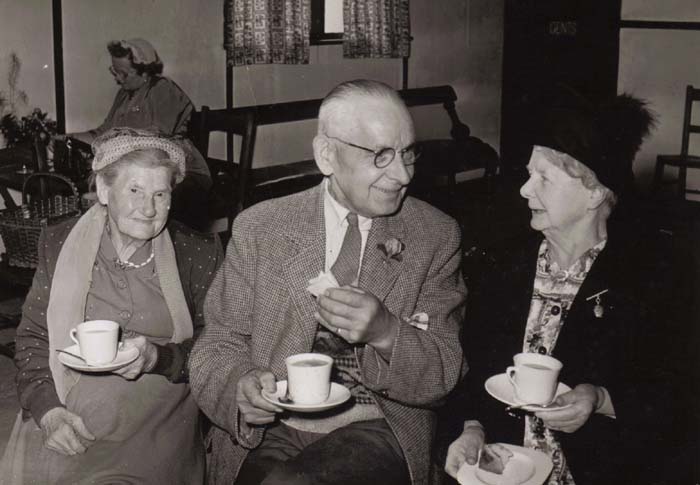 In the middle is Jim Medcalf
Then the landlord of the Falcon
To the right is Mrs Cherry - the lady on the left is unknown.