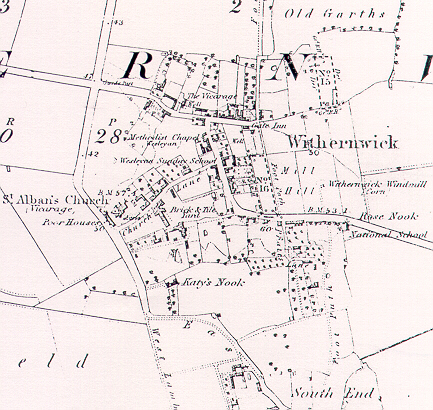 A map of Withernwick 1890

The map shows the modern road layout more or less complete. Although from the censuses the modern street names were still not used; Aldbrough Road went as far as the Falcon and High Street may have been known as Chapel Lane. The only street name on the map and the only one consistently used in the censuses is Church Lane.

Important landmarks which no longer exist are the Gate Inn on High Street, and the Mill off Aldbrough Road - click here.