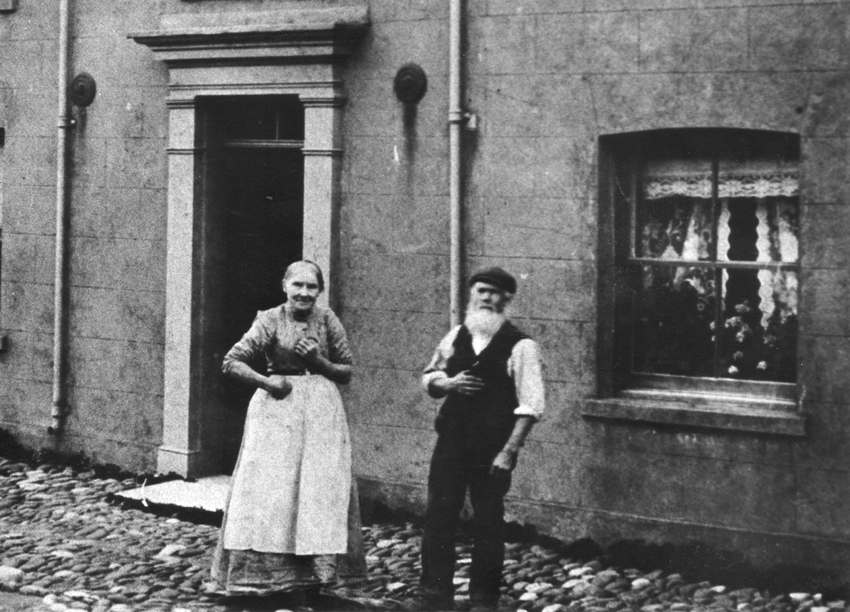 A view of the Old Gate public house in High Street, probably c 1900.
The two people are Mary Ann Kearry (died 1927, aged 91) and John Kearry 1837 to 1908).
The building is now a house.

Here is the 1901 census entry for the Kearry's.
They are down as living in Aldbrough Road but that could also mean Main Street.
Mary Ann is also in the photograph of Christiana Kearry's wedding in 1914 - Click here, these are Christiana's grandparents.
Click here to see a family tree of the Kearry family.

| | | | | | | |
| --- | --- | --- | --- | --- | --- | --- |
| Name | Status | Sex | Age | Year of Birth | Profession | Place of Birth |
| John Kearry | Head | M | 64 | 1837 | Gardener & Thrashing Engine Driver | Winfarthing, Norfolk |
| Mary Ann Kearry | Wife | F | 64 | 1837 | | Hedon |