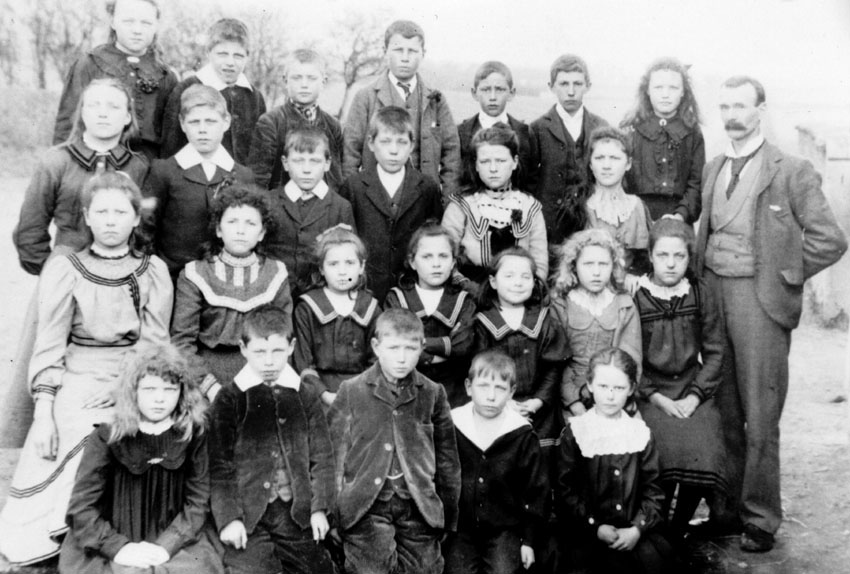 A photograph of the pupils of Withernwick School c 1900.
They all look to be, what would be seen today, as a very overdressed bunch.
The only pupil name so far is Chritiana Kearry (2nd row from back far right) click here to see her marriage in 1914.
Ernest Colton Wright is the Head Teacher.