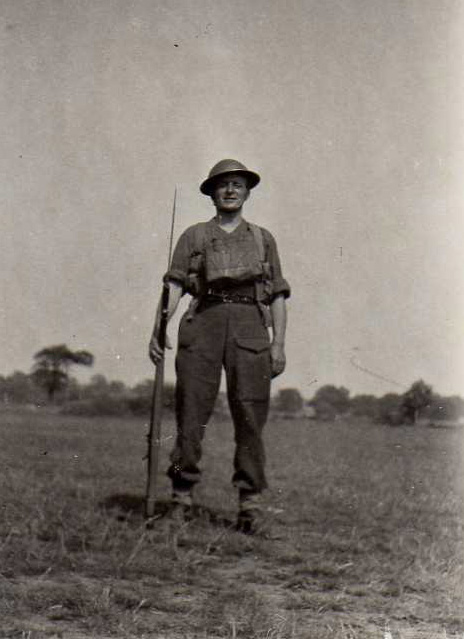 George Tomilinson
Guarding Withernwick 1944
This photograph was probably taken in the field oppisite the school. George would have been part of the team of Royal Artillary manning an anti-aircratft gun and searchlight.
George was from London and aged 45 at the time of the photograph. We know about him because his son Christopher was evacuated to Withernwick from London in 1944; this was done because of his father's station. To read Chris' story of his time, as an evacuee, in Withernwick, click here.

Although both George and Chris were fleeting visitors to Withernwick, Chris has sent us a brief description of George's life which does make interesting reading. I think they both deserve to be called fellow villagers, so George deserves his story being told; click here to read that story.