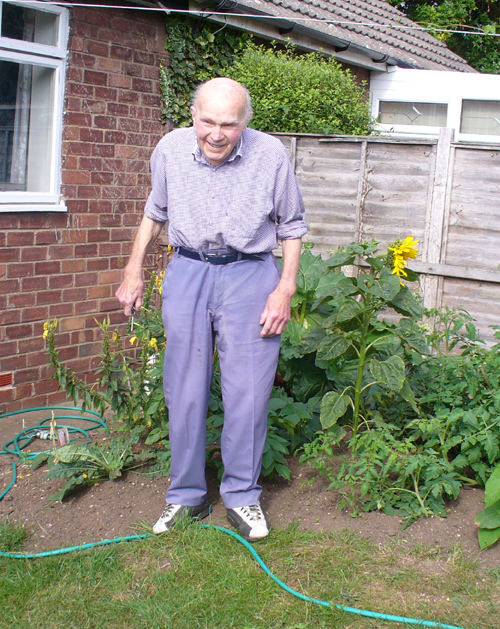 Cedric Harsley was born in Tanton Terrace
in 1915, just one year after the start of
World War 1.
He and his family later moved to Whitedale,
as his father, Hubert, became the signalman at
Whitedale Station.

He now lives in Leven but has very keen and
fond memories of his time in Withernwick
and Whitedale.

He is very fit and able, for example, riding
a 50 year old BSA motorbike which he
has to kick start!

The Harsley family were an extensive
Withernwick family,
click here to find out more.
Return to Gallery Return to Latest News