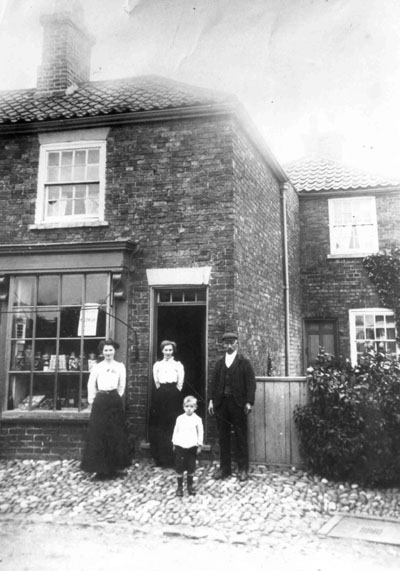 A photograph of the shop in Church Lane c1900
The photograph below is a close up of the one on the left.
I cannot find a reference to a shop on Church Lane in either the 1901
or 1911 census, although the shop later became Dobsons.
It remained a shop until the 1960's, the building does still exist.
The people are Christiana Kerry, Maud Kearry, Tom Kearry (mum & dad)
and in front Gerald Kearry.
Click here to see photos of Chritiana's wedding.