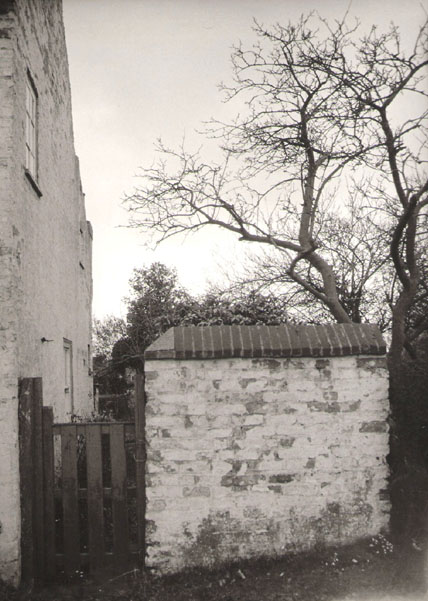 Two photographs of the Old White House on Beverley Road.
The house nowadays still goes by the same name but the paint has been stripped off and so it is now brick-red in colour.
It is clearly an old building and one which was grander than the average Withernwick cottage.
To see the Old White House c 1900 - click here.

It is one of the most prominent houses of the village and certainly stood out when it was White.

This was the house of the Dunn family, at least as far back as the 1901 census. Originally William and Florence Dunn lived there. Subsequently their son Alan Dunn lived there with his wife Hetty Dunn (nee Wright). Alan died on 1st Sept 1966 aged 71, Hetty continued to live in the house until she died on 31st October 1983, aged 84.
Click here to see a photo of William and Alan, they were both builders.
Click here to see lots of photos of Hetty, who was a very active resident of the village all of her life.
Click here to see a family tree of the Dunn family.